Service. Integrity. Reliability.
With our customer-focused approach, we strive to provide an exemplary buying experience for each and every customer. Our extensive network and knowledge of the products we offer enable us to recommend product solutions to cover all of your medical product and protection needs.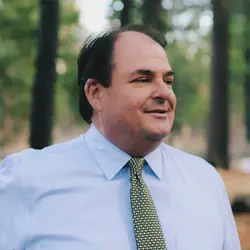 Though Martin L. Hudler's job in addition to being the Managing Director of Elixir Therapeutics, is comprised of being an Asset Manager for the assets and estates of four high net worth families. Endeavor Investments, LLC is a real estate holding and the company under which Martin conducts the day-to-day affairs surrounding the management of varies hard assets.
Furthermore, Martin has a long history of supporting his former fellow servicemen and women and is now helping them to navigate the bottlenecked supply chains at a time when doing so has never been as important to all Americans, both at home and abroad. At a time when compliance and a need for full transparency and organization is so desperately needed, Martin created Elixir Therapeutics and then merged it with Pharmatronix a nearly 20 year old organization in the nutraceutical industry to service the demands of so many in need.
Moreover, Martin's primary concern and focal point with Elixir Therapeutics is in supplying personal protection equipment, nutraceuticals, and other healthcare products to the healthcare industry; especially to hospitals, long-term care facilities, government agencies, medical/dental clinics, schools, military bases, military serving on the front lines, restaurants and so many others. Developing a rock solid supply line and a continual supply of critical personal protection equipment and other desperately needed supplies is the mission of Elixir Therapeutics. Martin is very transparent, respected, well-connected, and most importantly, dedicated to providing superior customer service and satisfaction, so as to alleviate the stress of providing for the needs of our healthcare workers, military, essential workers, and other customers. Martin is an experienced investor who is respected and is often sought after to give guidance in all aspects of investing, personal growth and achieving financial success.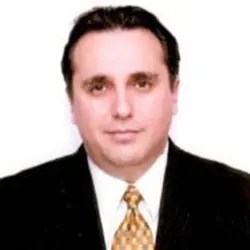 With over 33 years in and around the healthcare industry, Shahriar Shahid, a former lead architect at Amgen, Inc., was also employed by such companies as Merck & Co. Inc. and Genentech, Inc. During his tenure at these companies, Shahriar was instrumental in bringing 7 drugs to market.  Shahriar went on to form Pharmatronix in 2001 creating branded nutraceutical products and then exporting them along with lab equipment and reagents from major suppliers in the US to all over the world. Pharmatronix went onto represent various brand names in nutraceuticals, cancer detection equipment and cancer vaccines for the middle eastern markets.
Shahriar mirrored Martin's conclusions about the existing bottleneck in the supply lines of the healthcare and personal protection equipment industry. Specifically, Shahriar recognized the rigidity and lack of constant supply and support within the healthcare system present hindering issues in critical situations where adjustment and flexibility are necessary, such as with the COVID-19 pandemic, SARS, the bubonic plague, and other mass medical emergencies. Not only could this issue cause havoc on a global scale, but also on an individual level as well, Individuals including health care workers and essential workers, could be at a higher risk if left unaddressed. That being said, Shahid's and Hudler's combined industry experience and vast network make them an effective team when it comes to finding solutions for the current bottlenecks in the medical supply chain through the founding of Elixir Therapeutics (File# 2019-000876267).